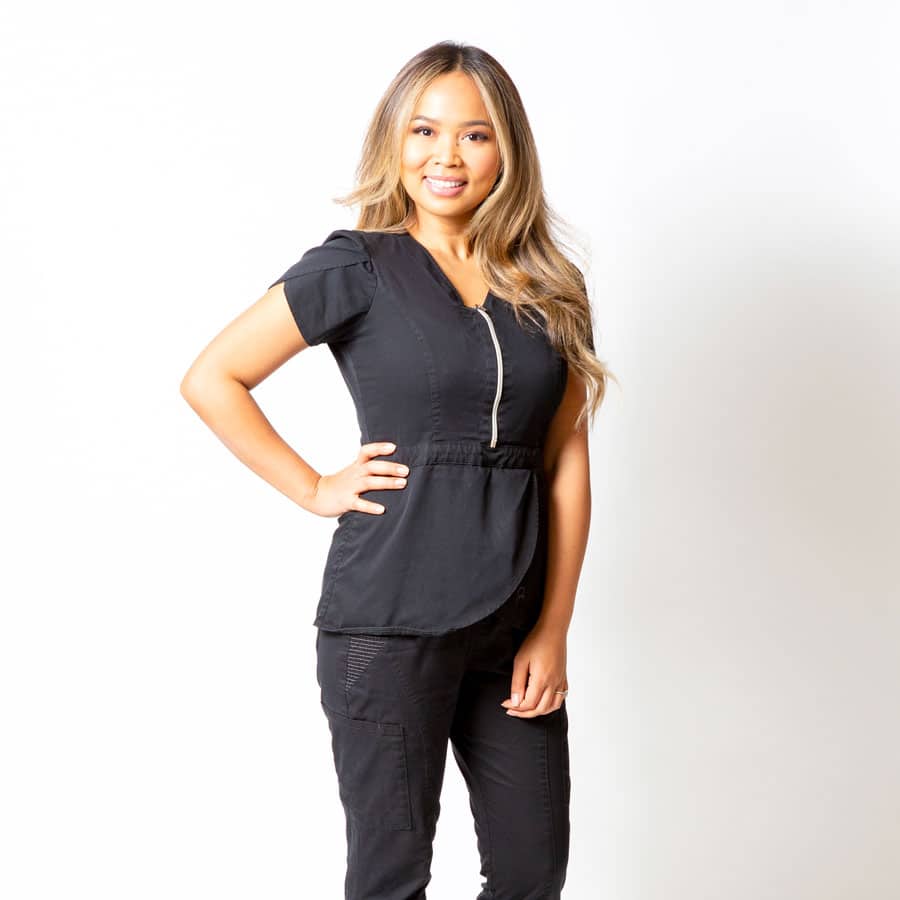 Channa Ourn,
Lead Clinician
Channa leads our team of clinicians and is well versed in all of our treatments from injectables, to body contouring, to all things skin and laser.
Graduated from Blanche Macdonald in 2011 with a Diploma in Esthetics, Master's in Coolsculpting from Coolsculpting University and knowledgeable and experienced in all things skin care.
Favourite treatment: Halo Fractional Resurfacing — "I love how effective the results are without having multiple in office sessions!"
What I love about my job: "I love that my job is the perfect marriage between science and beauty (never gets boring and always learning) and really giving patients more confidence in their own skin."
Product I can't live without: Phloretin CF from SkinCeuticals – "it is my non-negotiable for free radical protection and helps address my pigmented skin."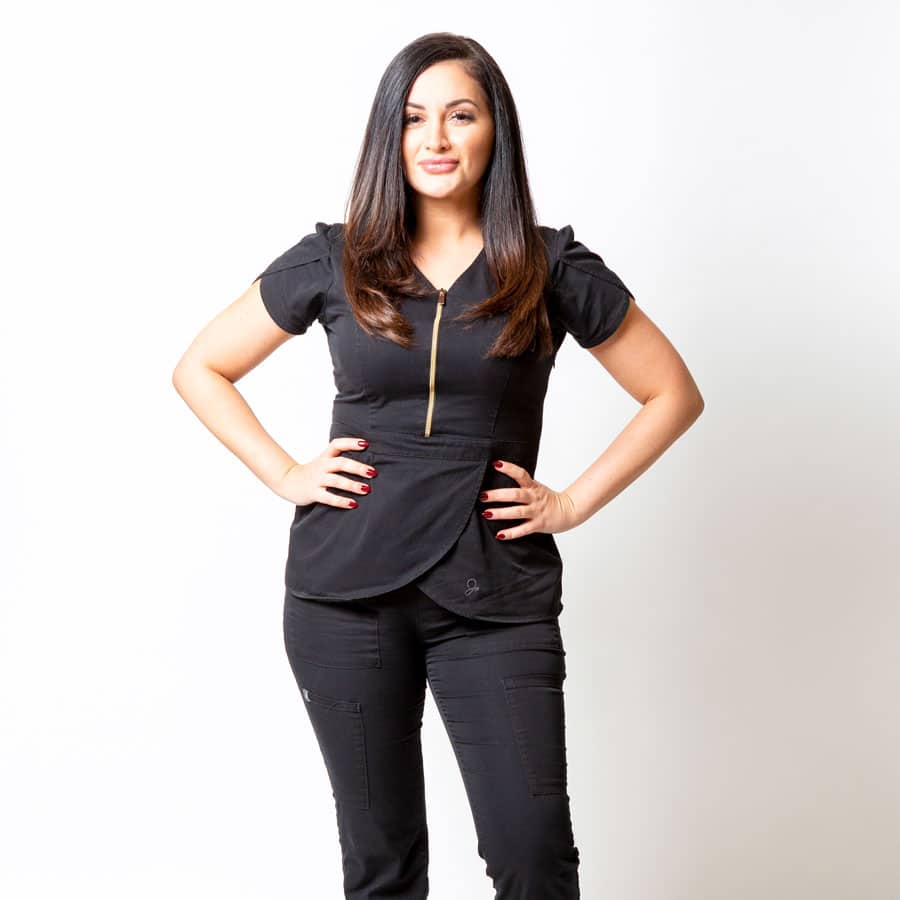 Christina Sipione,
Clinician
A true master of all services offered. All of your skin care needs can be met simply by putting your face in Christina's hands.
Senior Medical Aesthetician, Masters in ZO SkinHealth, Graduate of Coolsculpting University, BBL Master and overall skin care guru!
Favourite treatment: Forever Young BBL & Halo Fractional Resurfacing
What I love about my job: " I am very passionate about my job, particularly in creating loyal relationships with my patients, performing customized and tailored treatments for each patient that I've put together, and working in an environment where I'm building a patient's self confidence & esteem back up. I also enjoy educating my patients with proper skin care and treatments by continuing to learn with the latest technology and grow in this industry and being able to transform skin to help my patients achieve their skin care goals. Ultimately, I LOVE giving my patients the VIP treatment!"
Product I can't live without: "I can't live without BOTH my Daily Power Defense and Gentle Cleanser from ZO Skin Health!"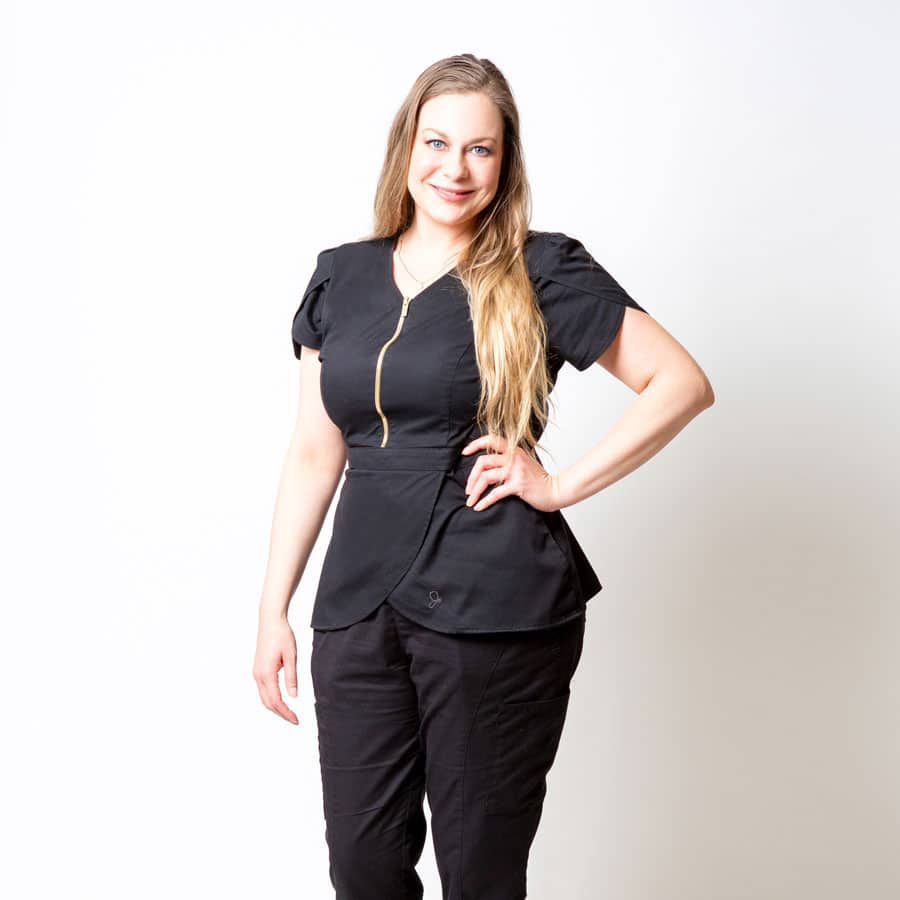 Vikki Bartlett,
Clinician
With over 12 years experience, Vikki is both highly skilled and requested when it comes to skin retexturizing and body contouring treatments.
Graduated from Stenberg College Medical Aesthetics Program in 2009, and spent the last 12 years honing her skills as a medical aesthetician.
Favourite treatment: "I love skin retexturizing treatments such as microneedling and our HALO Fractional Resurfacing treatment as well as body contouring procedures like Coolsculpting."
What I love about my job: "I love that this industry is constantly growing and improving — we are always evolving! My favourite part of the aesthetics industry is seeing people happy with the changes in their skin and body following the treatment plan. I like to be thorough and be sure that people know what to expect during and after their treatments and that they understand that skin rejuvenation is a process. They were created so that people can actually carry on with their day to day lives while improving and maintaining their skin."
Product I can't live without: "My favourite product….so hard to narrow it down! I do love my CE Ferulic from SkinCeuticals as my vitamin C, and retinol is so important. However, my new found favourite is Alastin's Skin Nectar, as it has arnica. After about a month of day and night usage, my normal blanket redness has greatly reduced, and it feels like silk on my skin!"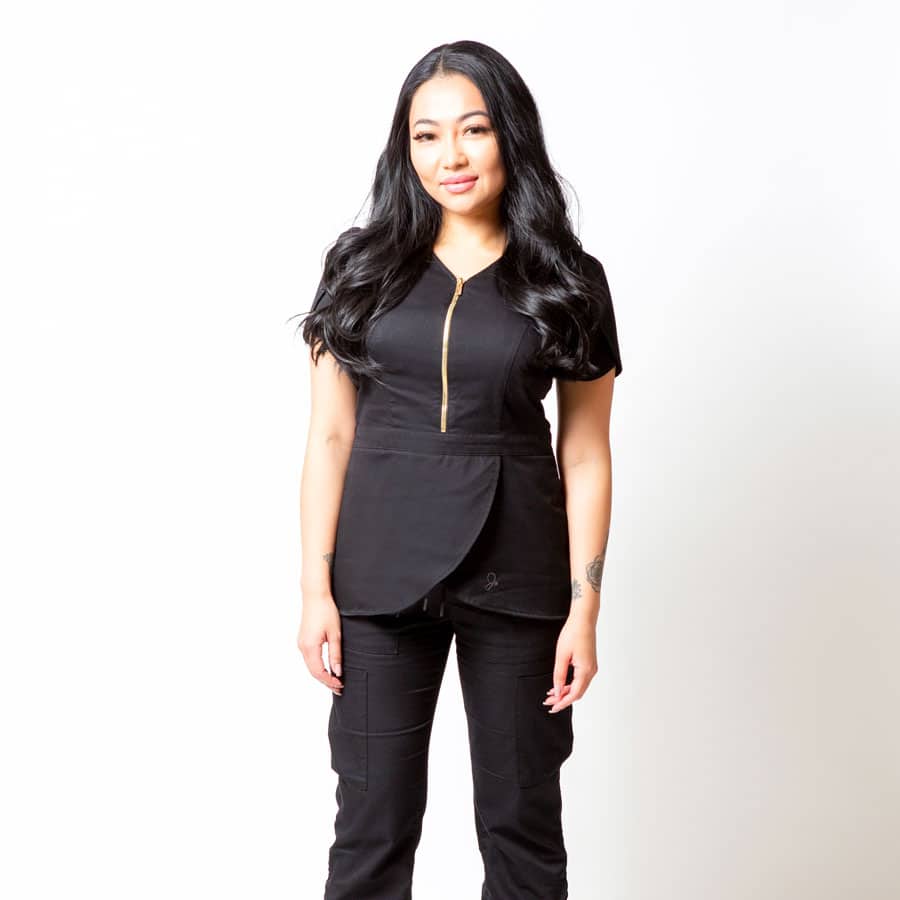 Our body contouring genius, skin care expert and queen of all things beauty.
Licensed Esthetician with 13 years experience in the beauty industry, including makeup artistry from Blanche Macdonald, micropigmentation from the Micropigmentation Center in Toronto, trained with Dr. Bitters on BBL protocol, and CoolSculpting University Graduate.
Favourite treatment: Intensif® and Coolsculpting
What I love about my job: "I love being able to educate patients on the importance of using medical grade ingredients, having a proper skincare regime and helping them reach their skin and body goals."
Product I can't live without: "I can't live without the Blemish and Age Defense from SkinCeuticals for managing breakouts while addressing anti-aging!"