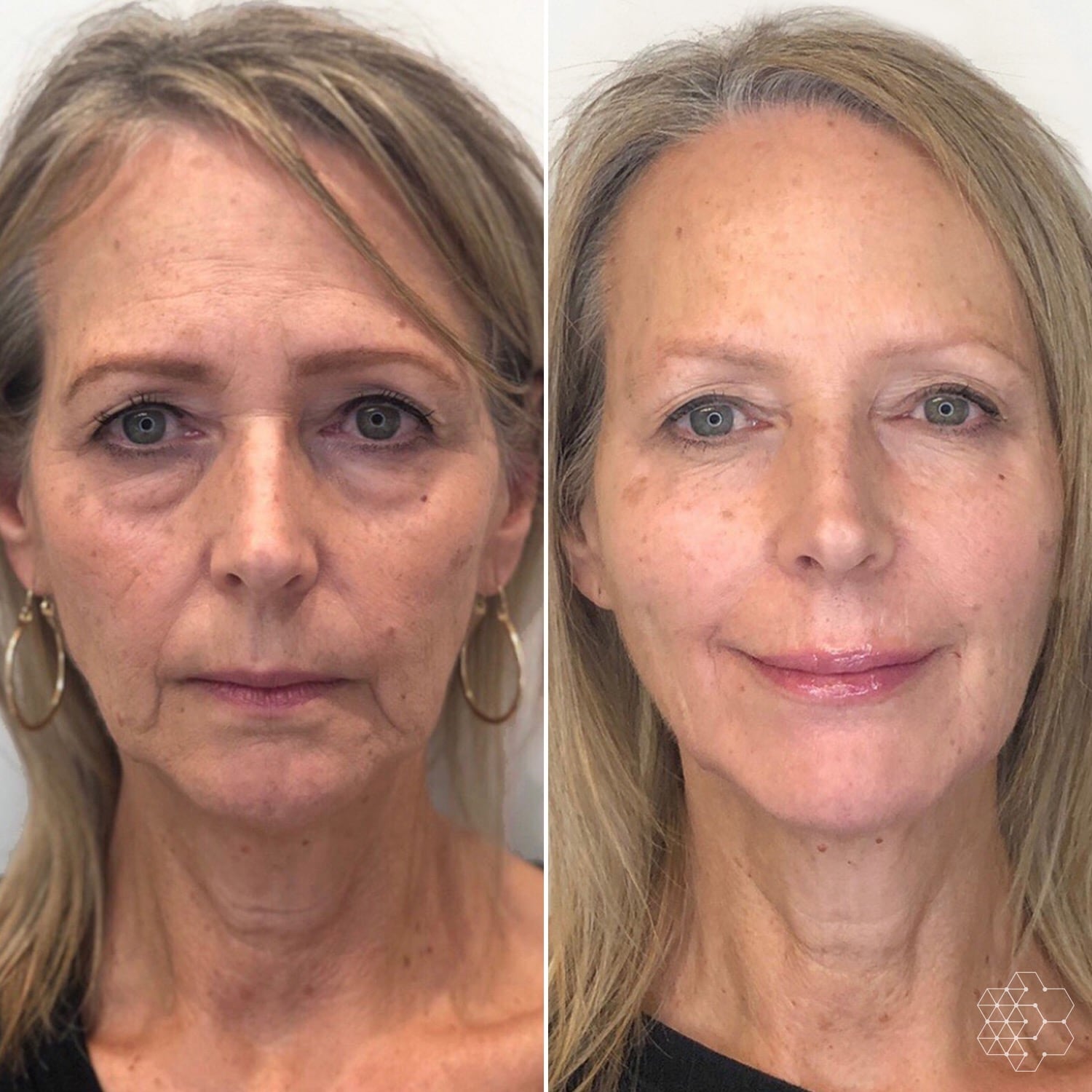 Although aging is inevitable and eventually happens to all of us, at Skin Technique we provide the latest procedures and techniques to help you look like the best version of yourself at every age.
We have a variety of treatments and skin care options that help to slow, or in some cases even reverse the signs of aging.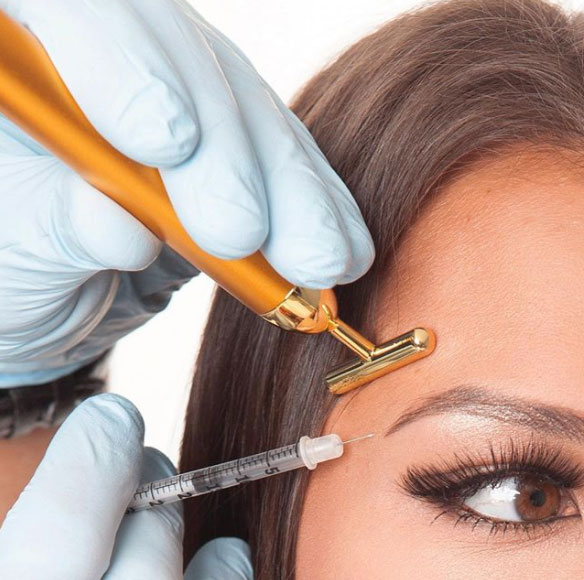 As with any injectable procedure at our Vancouver clinic, it is important to have an experienced and skilled injector that has the ability to deliver desired results as well as manage the entire process from the initial consultation to the follow-up after your appointment.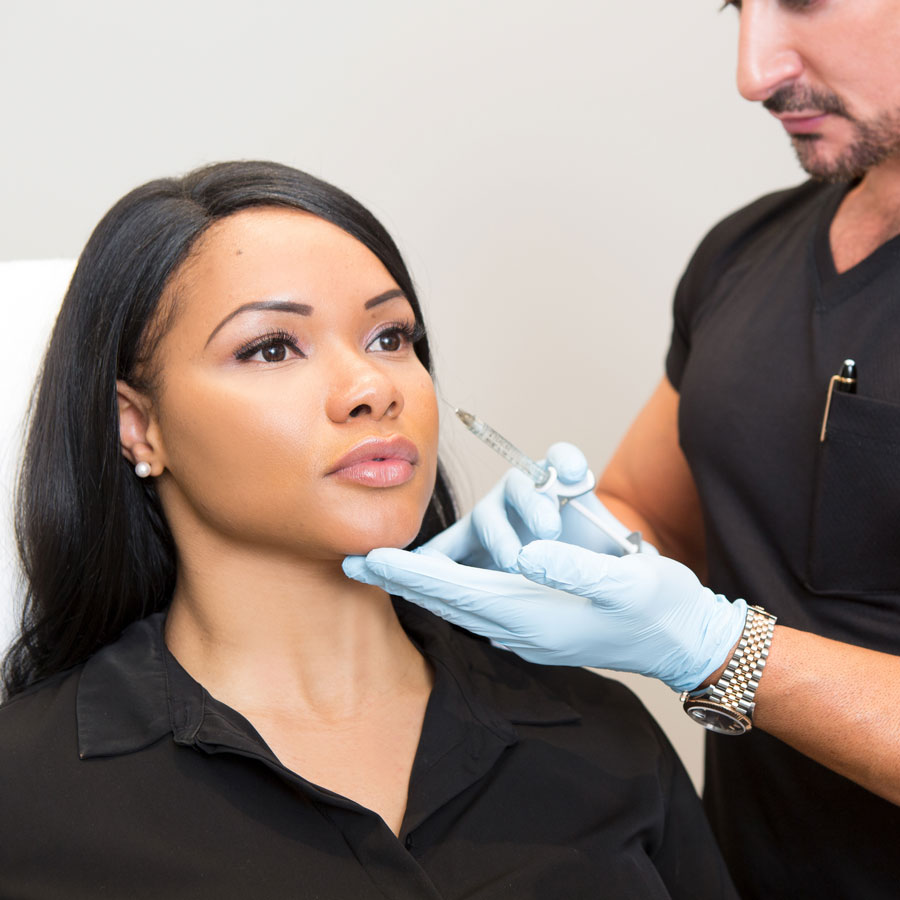 We only use the highest quality dermal fillers at our Vancouver clinic to add volume, shape, structure and contour the face. As we age volume starts to slowly disappear, revealing sunken skin and wrinkles. Our variety of treatments restores volume loss wherever it occurs.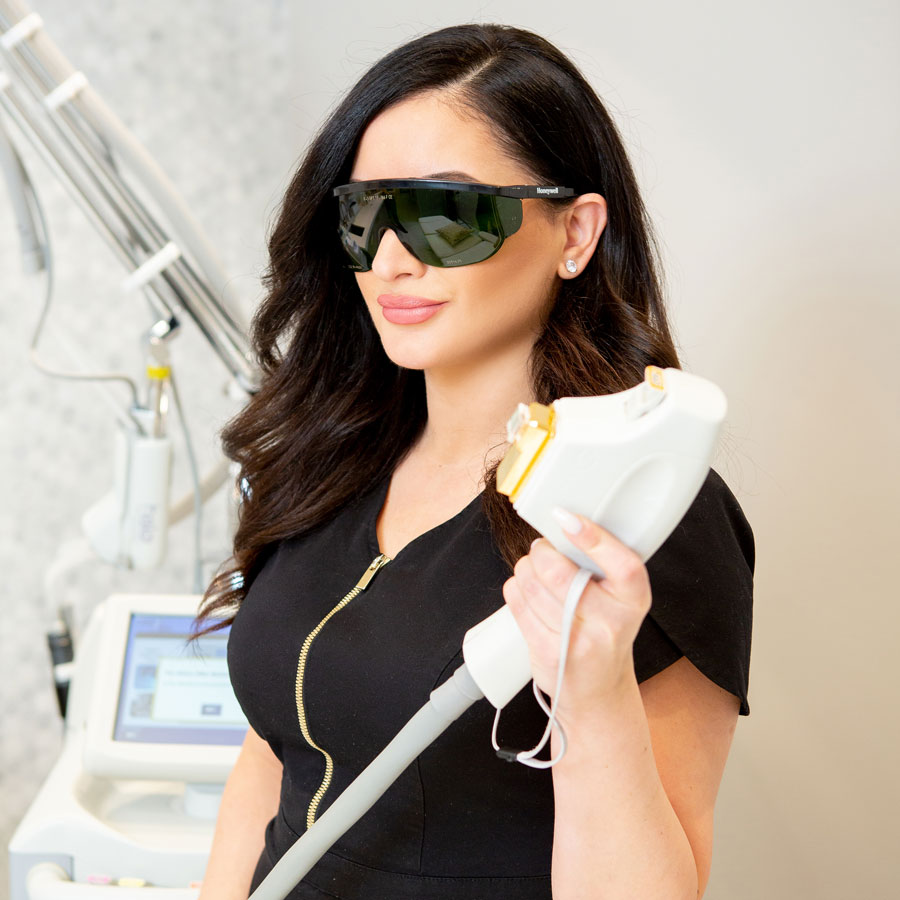 The Forever Young BBL is a broad band laser treatment at our Vancouver clinic that is the only device on the market that has been shown to change the expression of genes associated with aging, longevity, and increased lifespan. With regular Forever Young BBL treatments, your skin will look clearer, smoother, and much younger.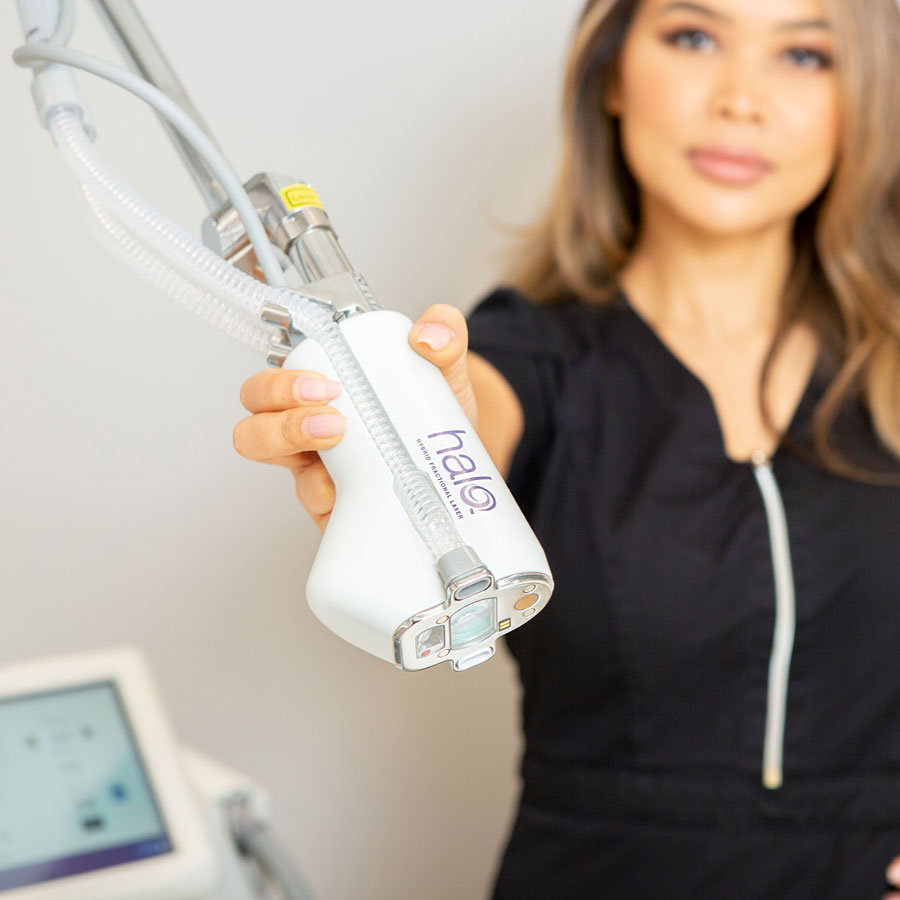 HALO™ Fractional Resurfacing
The Halo Laser is a revolutionary fractional resurfacing treatment at our Vancouver clinic that is used to treat some of the most common skin damage problems including sun damage, aging, discoloration, uneven skin tone and scarring.
We are the only clinic to offer the innovative Halo laser treatment in downtown Vancouver.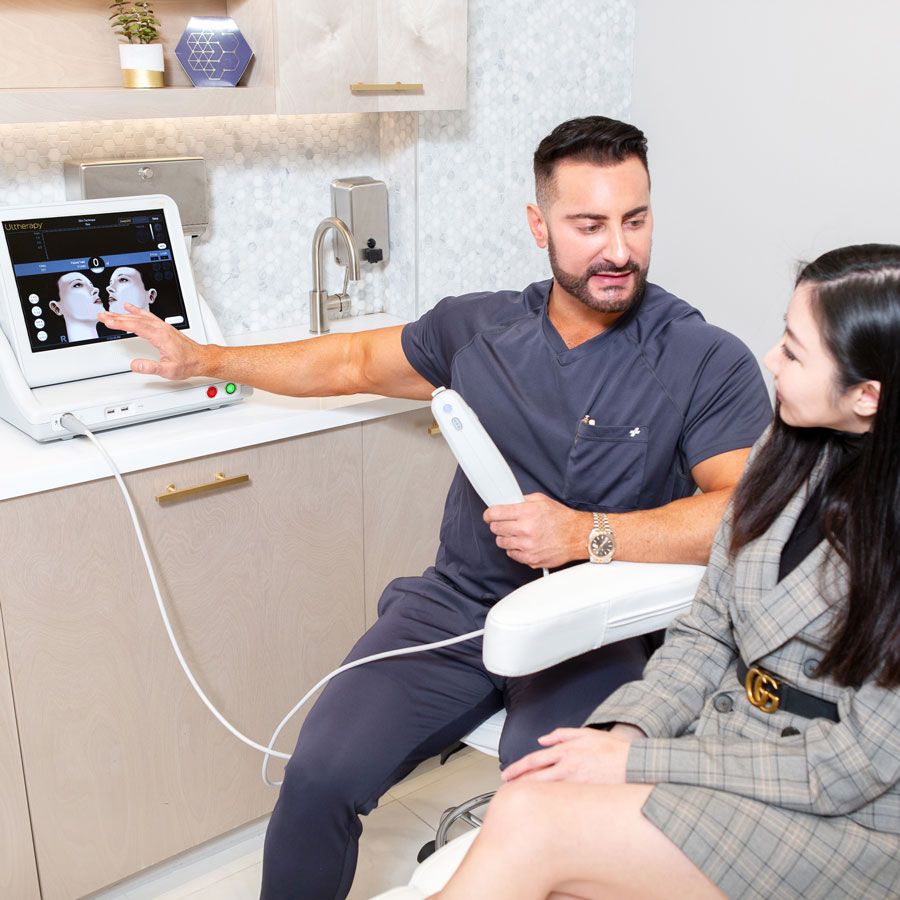 Ultherapy is the ONLY FDA-cleared, non-invasive procedure that lifts the neck, chin and brow, and improves lines and wrinkles on the upper chest by delivering collagen boosting energy precisely and accurately to the treatment area.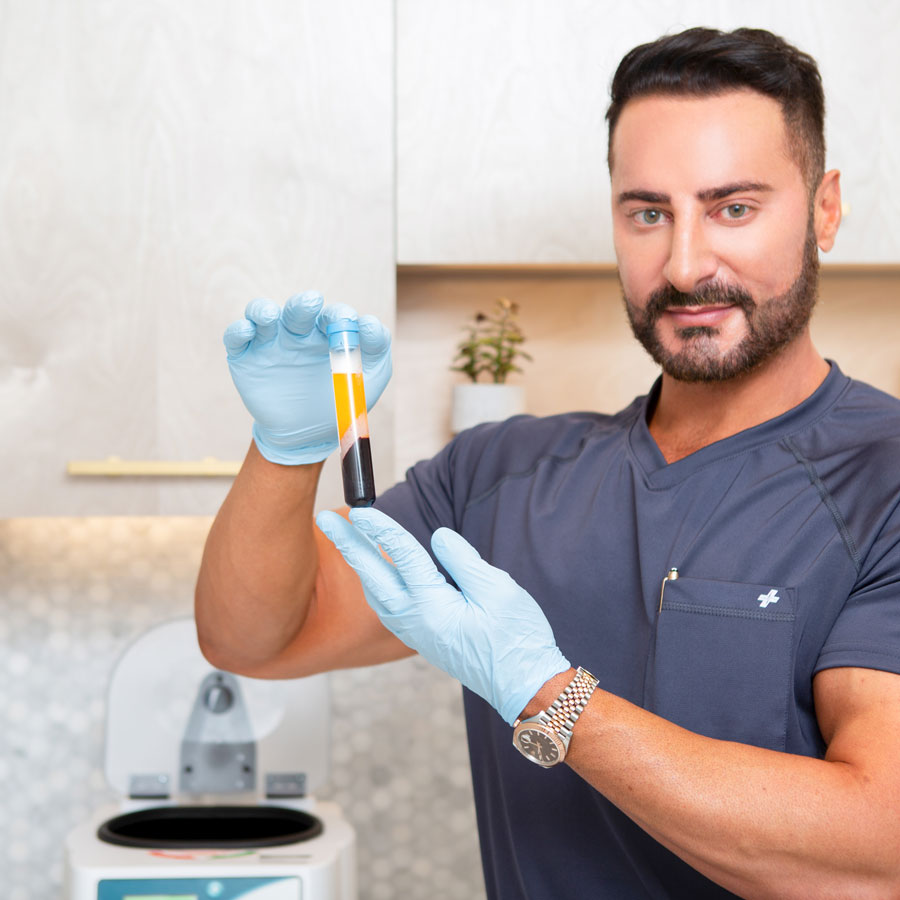 Platelet Rich Plasma (PRP)
Also known as the Vampire Facial, the PRP treatment (Platelet Rich Plasma) uses a patient's own blood to repair and reconstruct problem areas.
Platelets are the component of our blood that contain multiple growth factors and nutrients. When administered to the skin, our own enriched platelets can rejuvenate the skin and target problem areas like acne scars, wrinkles, and volume loss.
The PRP treatment is a game-changer when it comes to achieving desired results. We often use PRP in combination with a variety of treatments at our Vancouver clinic.
There are a variety of products available to help reduce fine lines and wrinkles, discoloration, uneven skin tone and all the conditions that can arise as a result of aging.