ClearV™ What it is
ClearV™ effectively and safely treats visible vessels, broken capillaries, spider veins, vascular lesions and skin discoloration. Eliminate visible vascular structures and reduce the appearance of unwanted vessels with innovative laser energy.
How it works
The laser energy gently heats the unwanted veins, vessels and visible vascular structures so they become less noticeable and in some cases eliminates them completely.
Procedure Time
Typically 15-30 minutes however varies depending on treatment area.
Technique
The laser energy delivers heat to the treatment area.
Anesthesia
No anesthesia is necessary.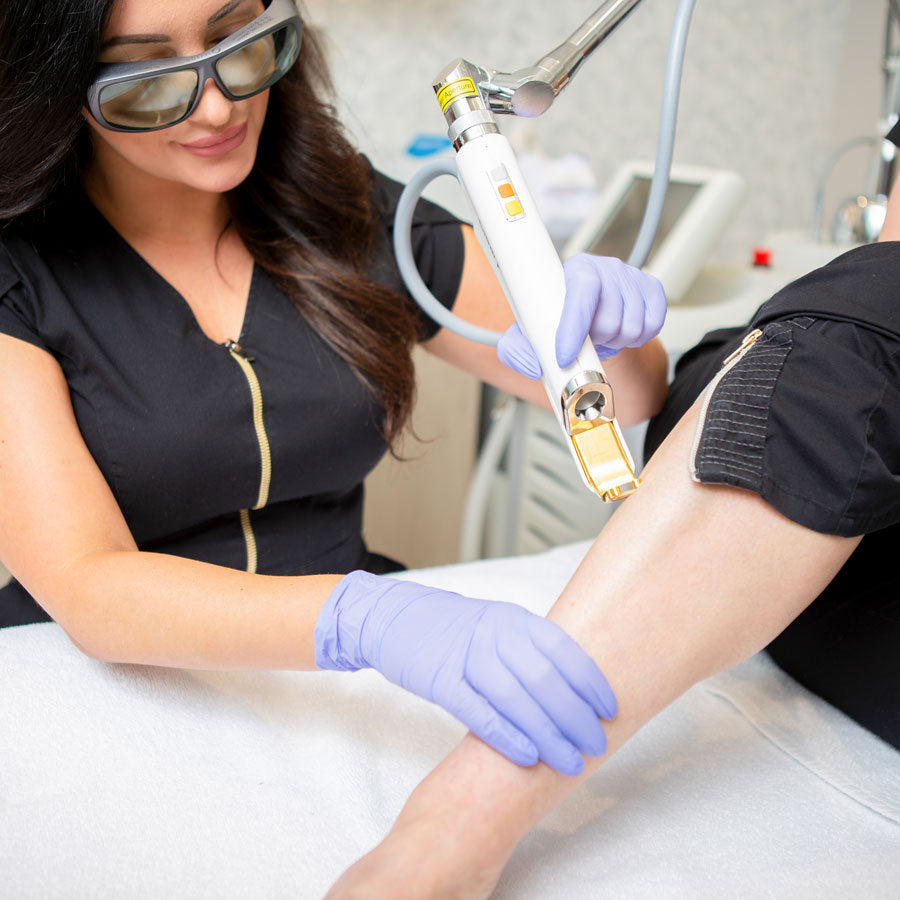 Used to Treat
Facial telangiectasias (small, widened blood vessels on the skin)
Leg veins
Periorbital veins (small blue or purple visible veins that appear on the face)
Reticular veins (small, blue or green dilated veins that appear 1 mm to 3 mm in diameter)
Port wine stains
Spider veins
Rosacea
Warts
Skin tags