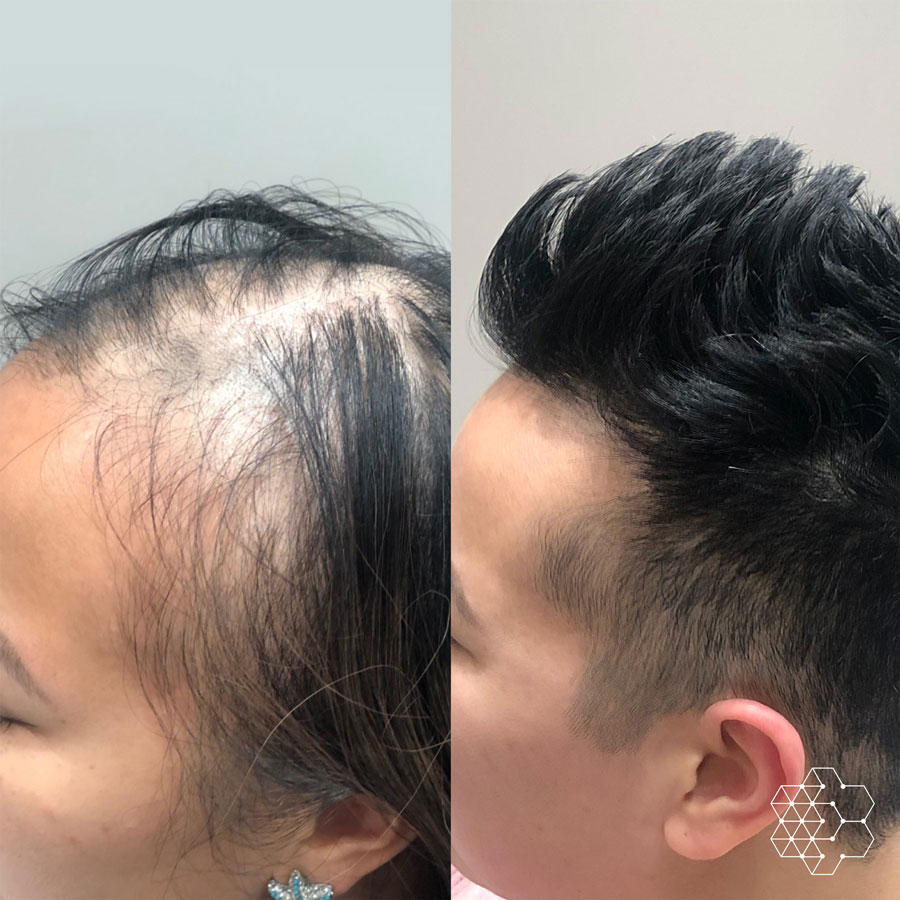 Hair loss can affect our self confidence especially if it starts at a younger age. It can happen for a variety of reasons, from genetics, to age, to stress, and does not discriminate between men and women.
Thanks to modern aesthetic practices, we have two treatments that provide significant results for hair loss.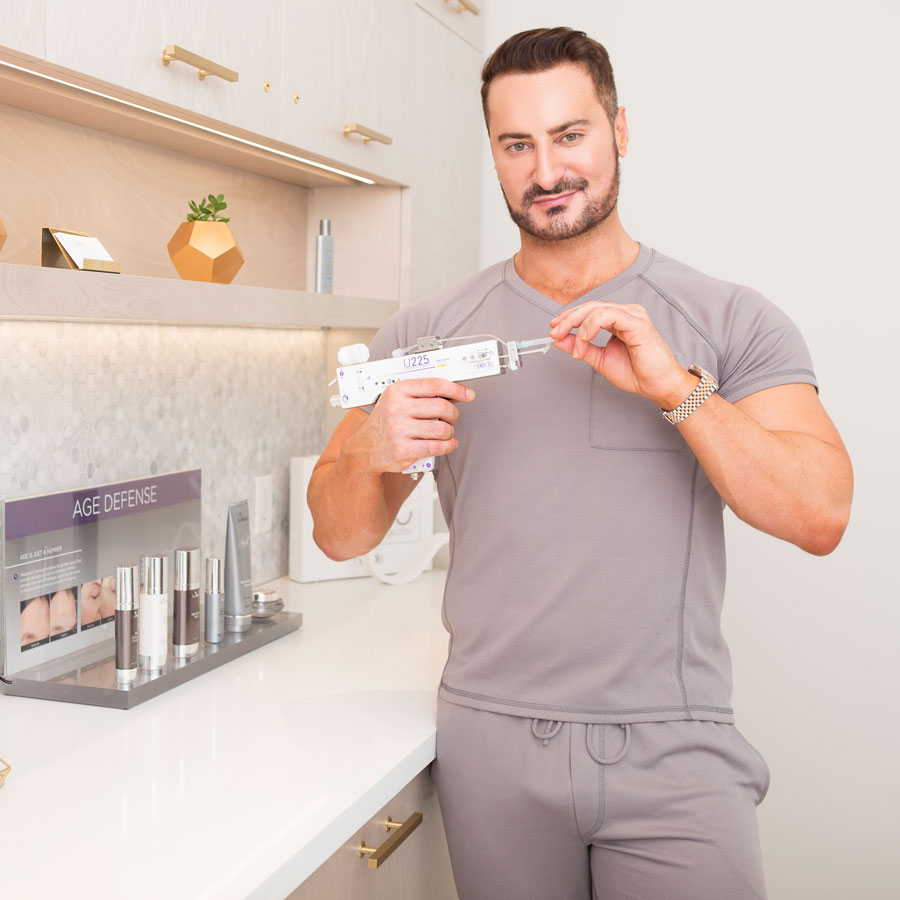 PRP For Hair Restoration (Platelet Rich Plasma)
An innovative hair restoration procedure we offer is the PRP treatment for hair loss, which uses a patient's own platelets to stimulate new growth.
The platelet rich plasma is extracted and then administered to the treatment area through injection or through the "meso gun method" in less than an hour. The platelet rich plasma helps strengthen and thicken hair follicles and may stimulate new growth.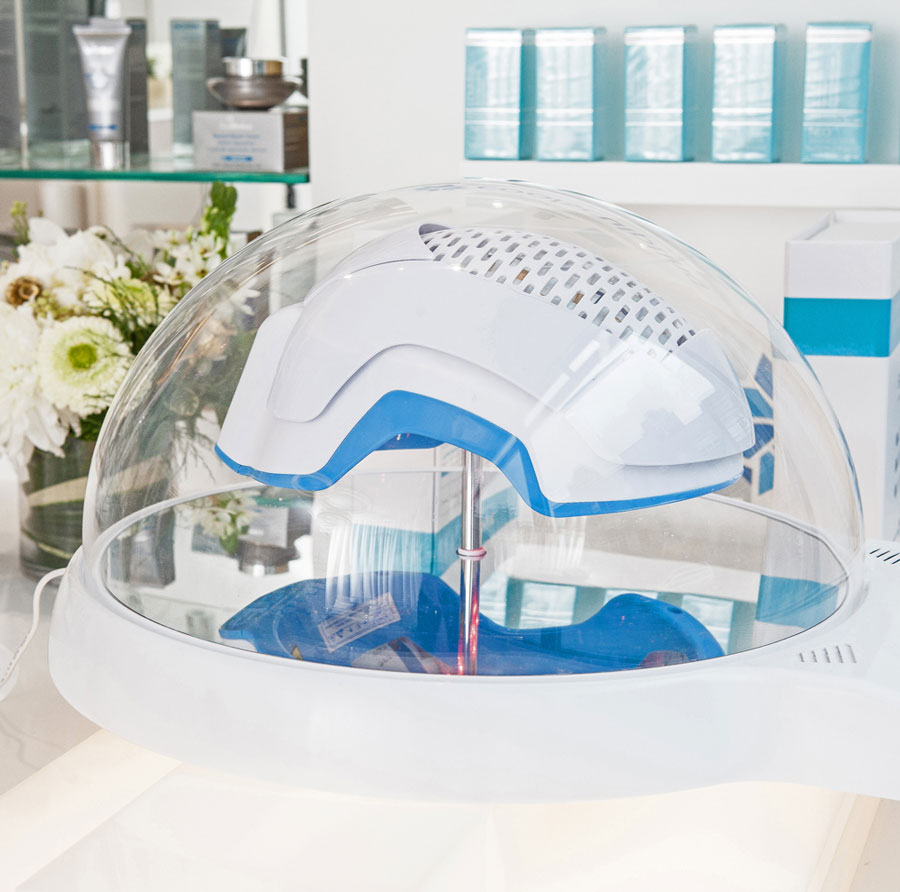 The Theradome Laser Cap is an at-home solution for hair loss. The laser light targets the stem cells at the base of hair follicles allowing the formation of a new photonic pathway that can restore hair to a healthy state.
Safe and effective, the Theradome is a technologically advanced laser hair growth treatment.