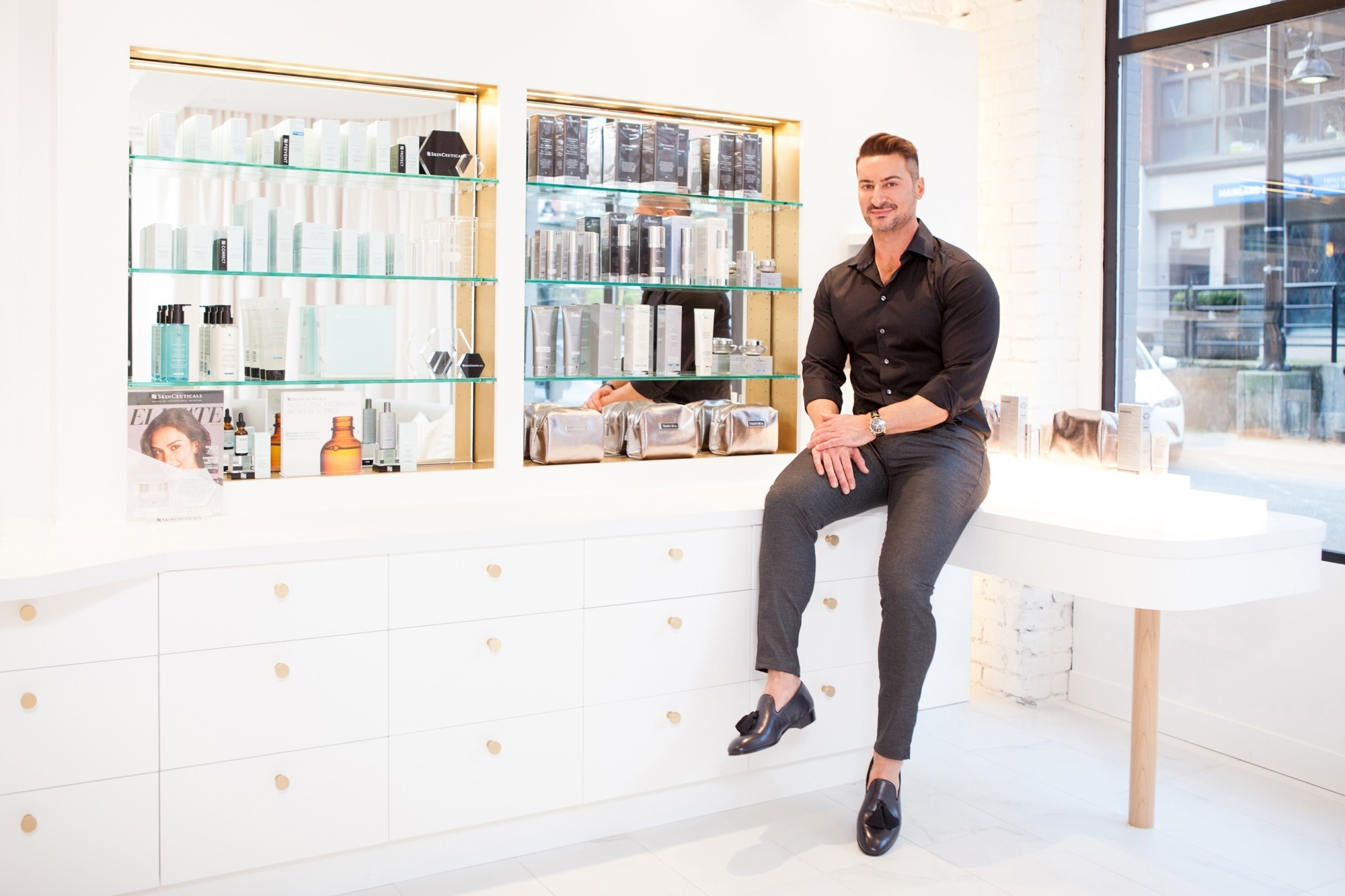 One of the biggest myths when it comes to skin care is that the most expensive creams in the shiniest jars will deliver the best results. There are moisturizers that cost over $300 with impressive sounding ingredients like caviar, diamonds, rare flowers and gold. The truth is that diamonds will look better on your fingers than your skin and caviar is best consumed orally with good Russian vodka instead of as an eye cream.
There are key medical grade ingredients that are missing from popular skin care brands that can be bought at department stores and your local drug store. Due to strict regulations and standards most of the well-known brands are not permitted to use medical grade ingredients. Instead they try to fool the consumer by presenting them with elaborate packaging, celebrity endorsements and "rare" ingredients that you would be hard pressed to actually find in the actual product.
As a physician it is very important to me that my patients invest in their skin by using medical grade ingredients backed by science and research. It is important to realize that different skin types require different skin care regimens and that knowledge of the physiology of skin and the effects of different ingredients on skin is a crucial part of recommending skin care products. At Skin Technique we offer 3 of the top medical grade skincare brands and I will often choose different products from each brand for a customized skin care regimen for each patient.
Regardless of the medical grade skin care brand there are certain NON NEGOTIABLE ingredients that I believe should be a part of all of my patients skin care routine:
Exfoliating cleanser:
This can be a physical exfoliator like a scrub/polish or an acid-based cleanser like Alpha Hydroxy Acid (AHA) or Beta Hydroxy Acid (BHA).
I particularly like the exfoliating polish by ZO Skin Health and the AHA/BHA cleanser by SkinMedica.
Vitamin C: 
The antioxidant properties of vitamin C, also known as ascorbic acid, make vitamin C a vital molecule for skin health and a must have ingredient. Studies also show that Vitamin C helps prevent and treat ultraviolet (UV)-induced photodamage.
My personal recommendation for a medical grade skin care product with vitamin C would be CE Ferulic by SkinCeuticals and Phloretin CF, also by SkinCeuticals.
Growth Factors:
Growth factors play a very important role in maintaining the firmness and elasticity of skin. When applied topically to skin they show improvements in the appearance of fine lines, wrinkles, texture and discoloration.
My top recommendations for medical grade skin care products that contain growth factors are the TNS Essential Serum by SkinMedica and the Ossential Growth Factor Serum by ZO Skin Health.
Retinol: 
There is no magic ingredient when it comes to perfecting skin, but one ingredient comes pretty close, and that is retinol. Retinols increase skin cell turnover and stimulate collagen synthesis. With consistent use you should see improvement of fine lines, dark spots, texture and tone. If you only apply one thing to your skin after cleansing at night this should be it. Sadly this ingredient is not found in most of those shiny jars on display at the same place you can buy deodorant, socks and potato chips.
My choices for a retinol are the SkinMedica Retinol Complex (very handy as you can start at a low concentration and build up the strength), SkinCeuticals Retinol 0.5 Refining Night Cream, and Retamax Active Vitamin A Micro Emulsion by ZO Medical.
Sunscreen:
Finally, and probably most importantly, sunscreen is the one skin care ingredient that protects you from premature signs of aging due to sun exposure (and cancer). Sunscreens are no longer what they used to be – chalky, greasy or gross feeling. Newer, lightweight formulas even come in tinted shades to conceal breakouts and even out skin tone. Of all the skin care products to apply in the morning after cleansing this would be the most important.
I highly recommend SkinCeuticals Physical Fusion UV Defense SPF50, Oclipse Sunscreen and Primer with SPF30 by ZO Skin Health and (my personal favourite) Sunforgettable Brush-On Sunscreen SPF50 from Colorescience.
These are the 5 non-negotiable medical grade skin care ingredients that I believe should be part of an effective skin care regimen. All of the products mentioned have been personally tried and tested by me and are available at Skin Technique – Medical Aesthetics by Dr. Pavlou.
Don't let fancy jars with celebrity endorsements and bogus ingredients cloud your judgement when investing in skin care. Spend your hard earned money wisely on medical grade skin care that will keep your skin healthy and radiant. This is how you as the consumer have the power to Honour Your Beauty.