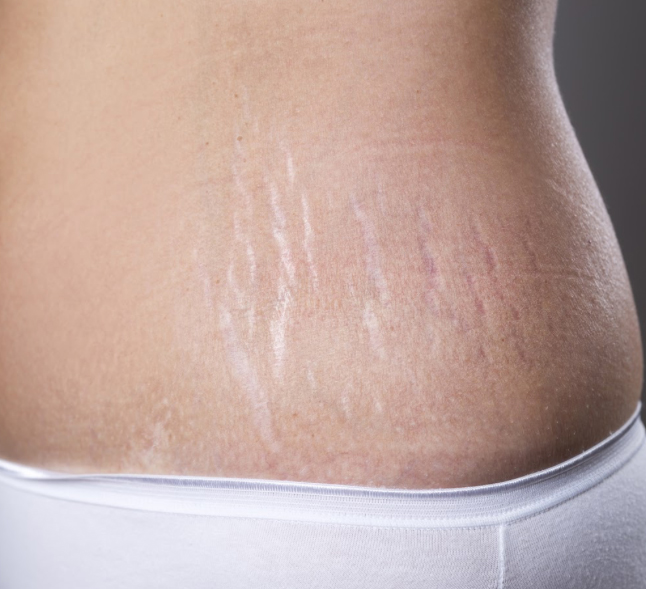 Stretch Mark Removal in Vancouver
What Causes Stretch Marks?
Many factors, including pregnancy, genetics, rapid weight loss or gain, puberty, and aging, can cause stretch marks. Stretch marks appear when the skin is stretched beyond its elasticity, and the collagen fibers break, creating small tears on the skin's surface. The scars left behind are referred to as stretch marks.
Who Can Get Stretch Marks?
Any person at any age can get stretch marks, as they are a natural result of many factors that cause a loss in skin elasticity. Stretch marks can appear as soon as puberty occurs or later in life due to pregnancy or rapid weight loss or gain. These streaks commonly appear on the stomach, breasts, buttocks, thighs, and hips.
At Skin Technique, we have treatments to help minimize the appearance of stretch marks. When the skin stretches too quickly, the collagen and elastin fibers that give the skin its elasticity can break, resulting in stretch marks. Despite their appearance, stretch marks are harmless and usually disappear over time. However, some people may choose to treat them to reduce their appearance.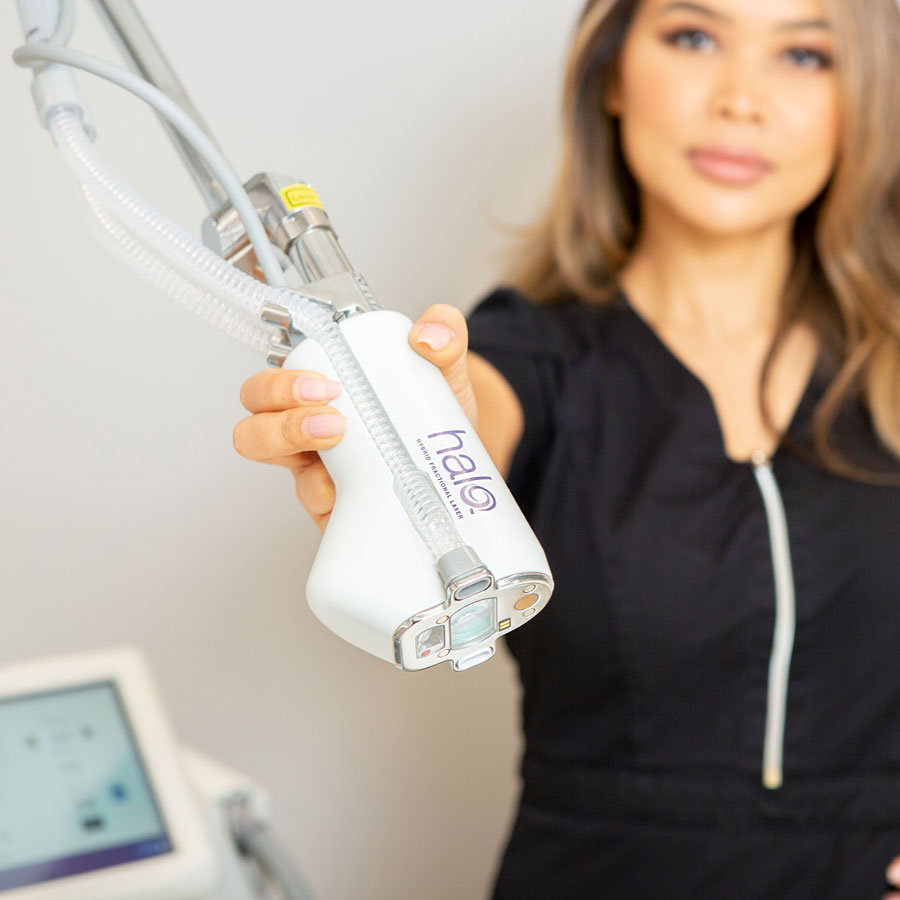 Laser therapy focuses pulsed light on the skin to increase collagen production and help stretch marks fade into the surrounding skin. You may require multiple sessions, but the effects can be long-lasting and will also diminish skin texture issues and redness.
The HALO hybrid fractional laser combines ablative and non-ablative wavelengths delivered to the same microscopic treatment zone to maximize clinical results and minimize downtimes. In plain terms, it uses lasers to activate the body's healing and collagen-producing systems in the skin along a closely targeted path. This causes fresh, younger skin to develop in the targeted area. HALO is safe and effective while providing an enhanced patient experience.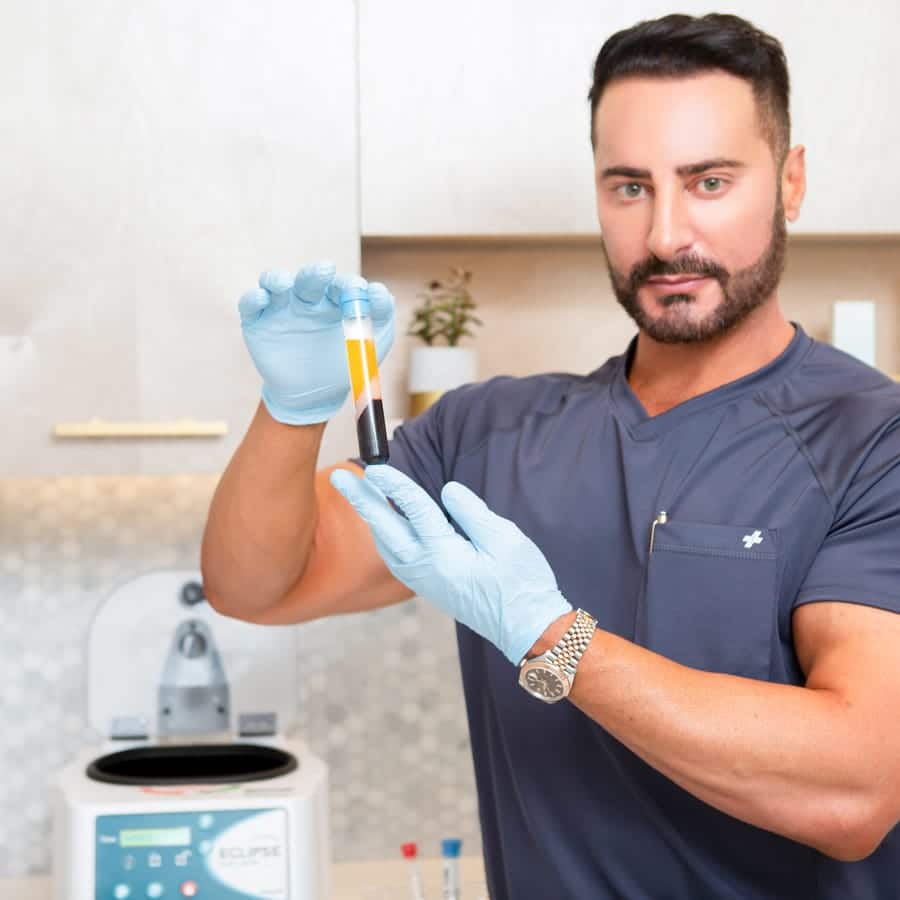 Microneedling involves using a device that pricks the skin with a tiny needle, causing collagen and elastin production in the skin, which helps loose skin appear tighter. Since microneedling goes deep into the skin to increase its healing capabilities, it is an effective, minimally invasive way to treat the texture of stretch marks and even skin tone.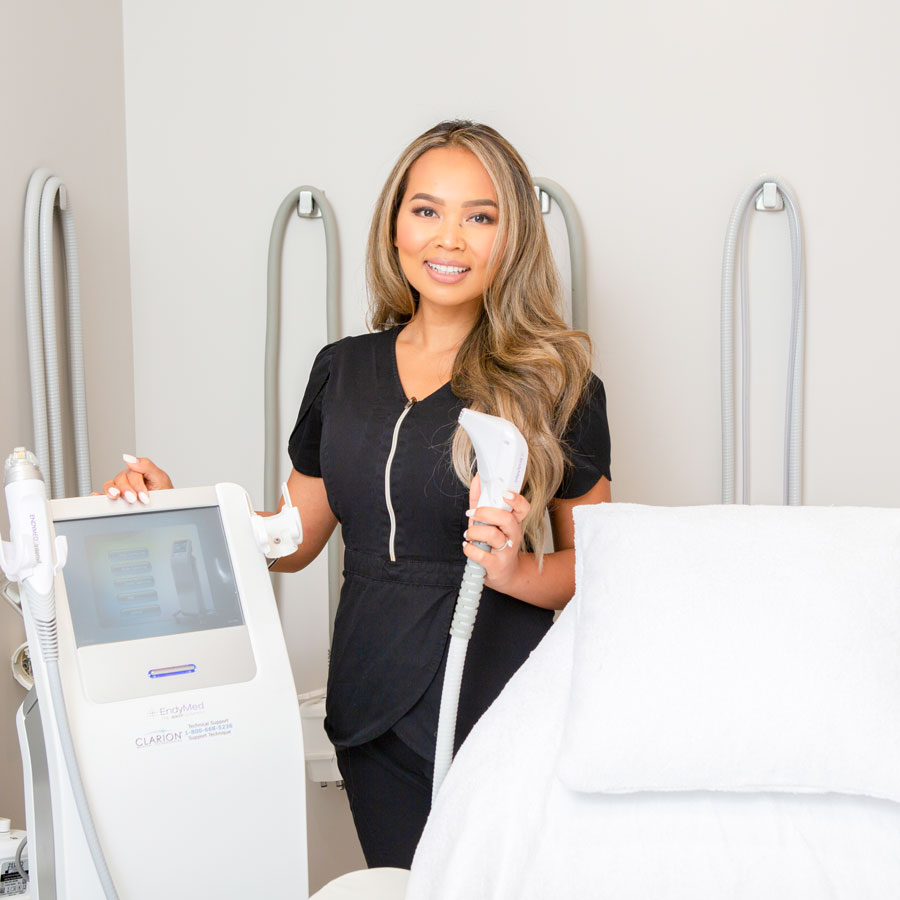 Radiofrequency therapy sends energy waves into the skin to stimulate collagen production and make the skin firmer. You can combine RF treatments with microneedling to send the energy deeper into the skin, stimulating deep layers of collagen for advanced healing and an improved look of stretch marks.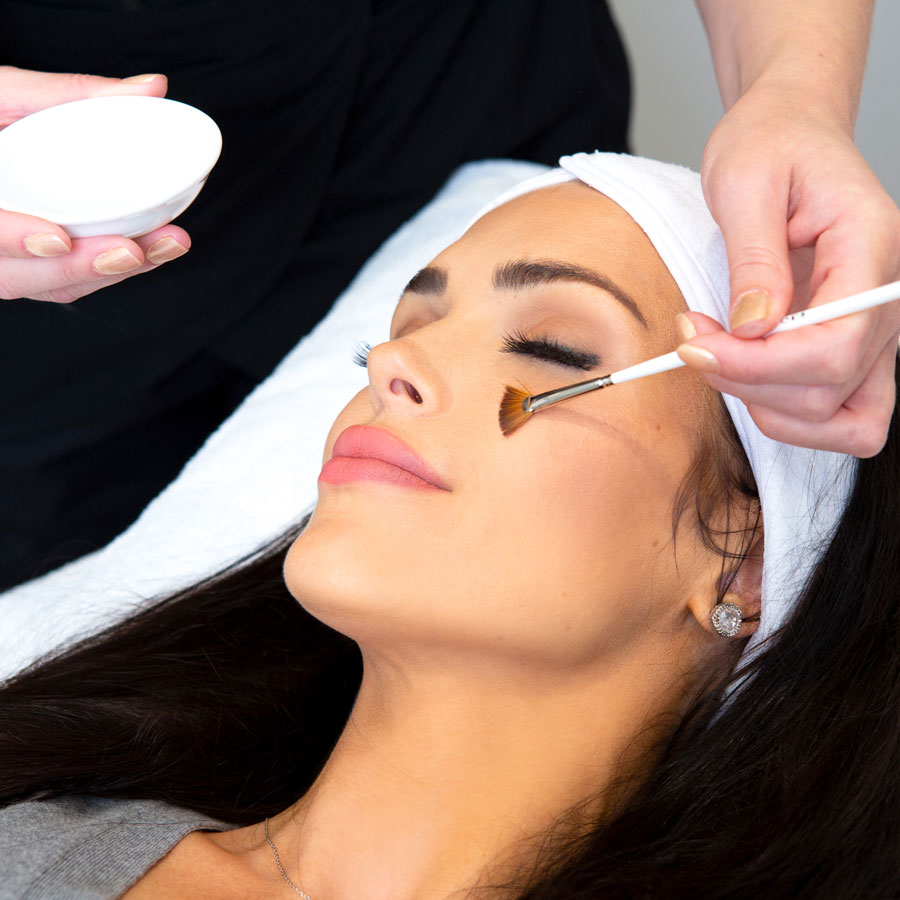 A chemical peel is a relaxing spa treatment that involves applying an acid to the skin's surface, typically glycolic acid. Chemical peels exfoliate deep layers of the skin and promote collagen production. Even a light peel can make the appearance of stretch marks look smaller, but there are even deeper peels you can receive that can address issues that exist even within the layers of the dermis.
At-Home Remedies for Stretch Marks
Although at-home remedies are not as effective as professionally performed treatments like the procedures offered at Skin Technique, you can utilize some great skincare products and practices to reduce the look of stretch marks and take care of your skin post-op.
Vitamin A
Vitamin A, often referred to as a retinoid, can make your skin look smoother and more functional. Vitamin A is found in many over-the-counter topical creams that can help stretch marks appear smaller and less severe. However, you should avoid using retinoids during pregnancy, or if you're lactating or trying to become pregnant.
Hyaluronic Acid
A powerful ingredient for skin healing and hydration, hyaluronic acid is found in creams, serums, and lotions, with the potential effect of increasing skin elasticity. Applying hyaluronic acid to any areas with stretch marks every day may cause their appearance to reduce in size and colour.
Aloe Vera
Aloe vera is a common ingredient used to treat many skin ailments, as the jelly inside the aloe vera plant soothes and moisturizes. Amongst helping heal burns, scars, and wounds, aloe vera can also help fade stretch marks and soften the ripples in the skin. Apply daily after showering to see optimal results.
Coconut Oil
Coconut oil benefits the skin and helps maintain its protective barrier. It can also hydrate the skin and treat skin infections. All oils, like coconut, olive, almond, and cocoa butter, have minor effects on the skin but may help hydrate stretch marks and fade their reddish colour. Coconut oil is a great preventative measure for all skin concerns and is generally great to apply after showering.
Stretch Marks FAQ
What are the signs and symptoms of stretch marks?
You'll notice the beginning of a stretch mark when you see a scar developing after your skin has stretched or shrunk quickly. This abrupt change causes collagen to rupture, and as the scar heals, stretch marks appear. If you are going through a growth spurt, experiencing rapid weight loss or gain, are pregnant, or are weight training, you are likely to develop stretch marks.
When stretch marks first appear, they can be red, purple, pink, reddish-brown, dark brown, or white, depending on your skin tone. They may feel raised or itchy initially and, over time, will fade and sink beneath the skin, causing a slight depression.
Are there preventative measures for stretch marks?
Yes, there are many non-surgical treatments to reduce the appearance of stretch marks and prevent them in the future (as listed above), while you can also utilize ingredients found at home, like sugar and coconut oil, to massage the skin daily and prevent any skin issues in the future.
Receiving a treatment like a laser therapy or using retinoids before concerns appear can help stimulate collagen production and make the skin more resistant to stretching or wounds. Regular massages can even help break down the scar tissue that forms around stretch marks to make them less visible.
What is the best stretch marks treatment for me?
Many people seek microneedling combined with radiofrequency treatments to aid in stretch mark removal and increase collagen production. The tiny needles used during the microneedling process penetrate the skin, while radiofrequency can bring heat into the needle pricks to deliver thermal energy to the dermis.
Skin Technique Has Proven Treatments for Your Stretch Marks
Face the future with glowing skin that reflects your health, confidence, and vitality. At Skin Technique, we are here to honour your beauty and work to revitalize your youthful skin through innovative medical aesthetics and skin care services. You can use several options alone or in combination to reduce the look of stretch marks and rejuvenate your appearance and confidence.
Contact the Skin Technique team today to take the first step towards reducing the look of your stretch marks.