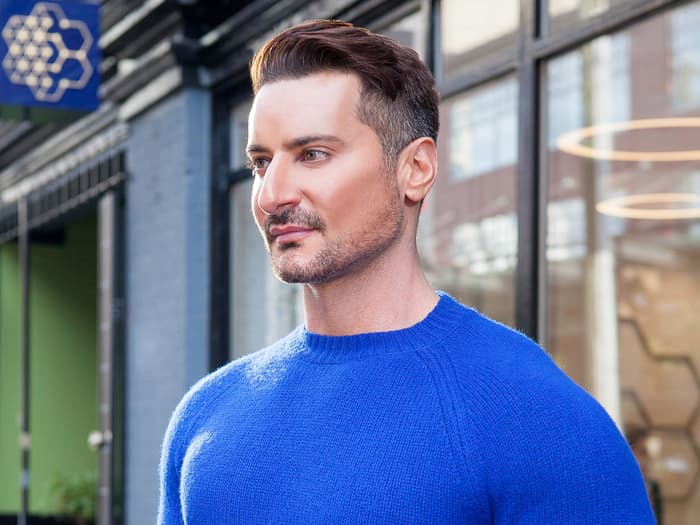 We are incredibly lucky to be living in a time where social media can be used to help us develop and grow our businesses by placing us in front of an audience that we could never have hoped to reach just a few years ago through traditional and costly advertising.
One video that I posted to instagram reached 208,876 people within 24 hours. For a new and small, evolving brand like mine this is so significant and practically unheard of prior to social media.
The benefits to small and large businesses alike are undeniable and the potential for growth seems possibly endless when content is consistent and creative.
However, just within my own little brand that grows each day, I am starting to see the negative effects that living in a world defined by your presence on social media can have. I call it the Instagram Delusion.
I may be an Aesthetic Physician now, but my medical degree was obtained in South Africa – a stunningly beautiful country that is unfortunately riddled with infectious diseases and traumatic injuries. None of my extensive medical training was ever focussed on marketing, advertising or business development. We were too busy performing life saving procedures, caesarian sections, and resuscitations and providing care to under-serviced rural areas. To find myself now in a society that defines and validates itself by its presence on social media is both daunting and exciting. It's exciting because it has given my creative and entrepreneurial side an opportunity to grow, but it's also very daunting because I often find myself questioning how much of social media is ethical, honest and true.
I see patients every day for consultations. As part of the consultation patients are given an opportunity to show pictures of their preferred "after" results. I am always surprised by how many of these pictures have been heavily edited and filtered to resemble something that is most likely unattainable. Yet, patients seeking a cosmetic treatment seem unaware of the trickery that has gone into these pictures as they themselves already edit and filter their own pictures. There seems to be very little perspective and insight left into the altered images we present of ourselves on a daily basis and the images we aspire towards. I am no hypocrite – I'm also guilty of "softening' the appearance of my earlier before and after images of patients, mostly to make them more comfortable with having their images used. This is something I no longer do. I am also regularly featured on my social pages and leave it to the discretion of my photographer to present the best versions of my images. Minor airbrushing and "shine management" is acceptable in my view. But significantly digitally enhancing ones features and sharing it with an audience that follows and idolizes you is irresponsible and misleading, in my opinion. I have major respect for some of the popular influencers on social media that post frank photos of themselves, without makeup or filters to show the other side of the pseudo-glamorously perfect life that far too many people are aspiring towards.
I have also been very disappointed by the way some of my own colleagues in the aesthetic industry have dealt with Instagram and other social media avenues. As a physician working hard to showcase my work, build a brand and introduce new and innovative services in creative ways it is really frustrating (and annoying) to see the blatant imitation that takes place almost daily. I don't think imitation is the sincerest form of flattery when it comes to professional competition. For many of my competitors imitation is a far easier option than innovation. I am frankly stunned when I scroll through and find that my competitors within walking distance have literally copied images and concepts of mine. Images and concepts that I spent time creating and curating with a team of people who know my standards and expectations. Even worse, my well known influencer patients have been contacted directly by other "medispas" who have tried to poach them as patients by offering them everything from skin care to eyelashes in the hopes of getting a few more followers. This is why I believe that cosmetic clinics should be owned and operated by medical professionals who hold themselves to higher standards when it comes to personal ethics and policies. For a medispa that is owned and run by a non-medical professional who seeks out well thought out content from their medical competitors is ridiculous. What's even more ridiculous is that this has actually become a topic of conversation.
I believe these unique platforms should be used as platforms to share and showcase our creativity, our hopes, dreams and aspirations, our personal and professional vision, our flaws and our achievements. More importantly, platforms like instagram can be used to inspire, stimulate intelligent conversation and connect us as human beings who are forgetting to look up from our phones and into the eyes of others. I would like my @drpavlou page to consistently improve and grow by being more creative, innovative, and of course by being inspired by other doctors in the industry who are doing an exemplary job. I don't want to be a part of the Instagram Delusion.
For my patients, I would like them to be realistic about their expectations when the people they use as their benchmarks are so heavily edited on apps like Instagram. Have perspective when looking at pictures of people you may idolize. They are also just normal people, with wrinkles and pimples and dark circles under their eyes. Trust me, I've treated them. It is helpful to have a facial feature you admire as an example when discussing your cosmetic treatment, but always remember that our goal is to have YOU look like the best version of YOU.
Hopefully the Instagram Delusion will fade into obscurity by a movement that will commend and "like" creativity, uniqueness, and honesty. Social responsibility needs to make a comeback. Making negative and nasty comments on a stranger's photo while hiding behind an anonymous screen name should be called out and forced out by people who choose to make this platform a positive, uplifting and effective one. Similarly, competitive businesses should learn to respect one another by realizing that focusing on their own brands and using innovative methods to promote their brands on social media will develop and grow their client base so that there will be no need to imitate or desecrate colleagues that are already doing just that.
The truth is, whether you're 15, 35 or 65 Instagram and other social media avenues are new to all of us. It is up to us to honour the opportunities that technology has afforded us and apply these opportunities with grace, respect and appreciation.
#stopIGdelusions