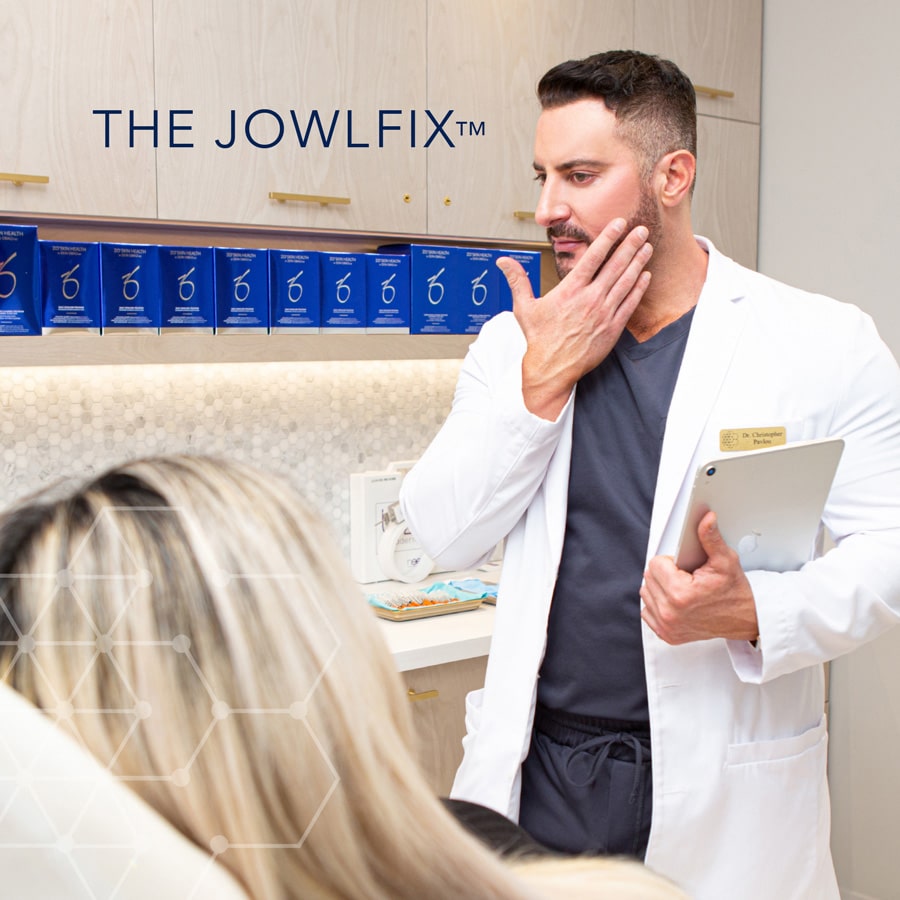 As we age, we develop "jowls" (sagging skin) below the chin or jawline. As skin becomes thinner, less elastic and loses collagen, jowls can become more and more prominent.
At Skin Technique we find that the best results to correct the signs of aging, such as jowls, are often achieved through combination treatments. That's why when it comes to treating visible signs of aging around the chin and jawline, we have been able to provide a game changing solution for our patients through a combination of Ultherapy and well-placed dermal filler.
Ultherapy to Lift and Tighten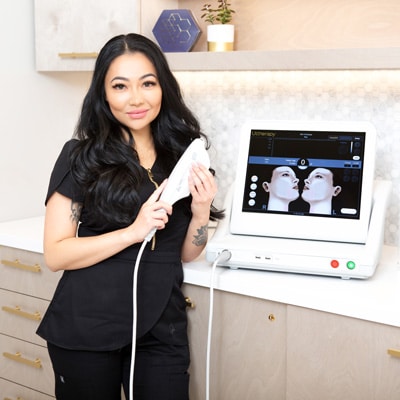 First, we start with an Ultherapy treatment – the Gold Standard when it comes to reducing sagging skin around the jawline and chin. Using ultrasound energy to non-surgically lift and tighten skin, the treatment simultaneously boosts natural collagen production gradually over time. The procedure is safe, time-tested and requires no surgery and zero downtime. This slow, gradual increase in collagen works to tighten and repair sagging skin.
Filler to Reshape and Define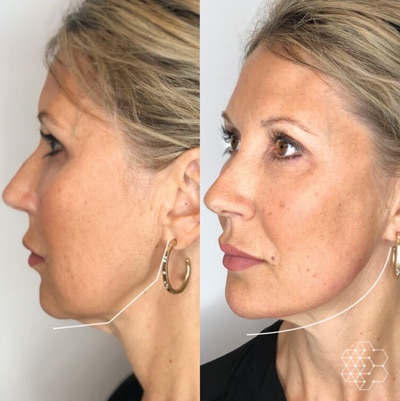 The next step in our combination treatment, (ideally 1 month after the Ultherapy treatment) is a jawline enhancement to contour and reshape the jawline with filler. Since reduced volume and bone resorption start to occur as we age, the skin around the neck and jawline starts to sag. Using well placed dermal filler of an appropriate density it is possible to reshape and sculpt the jawline.
This combination treatment of Ultherapy and filler is easily maintained on an annual basis, with very minimal downtime.
Book your JowlFix™ Treatment HERE.