Top 3 Best Treatments for Hyperpigmentation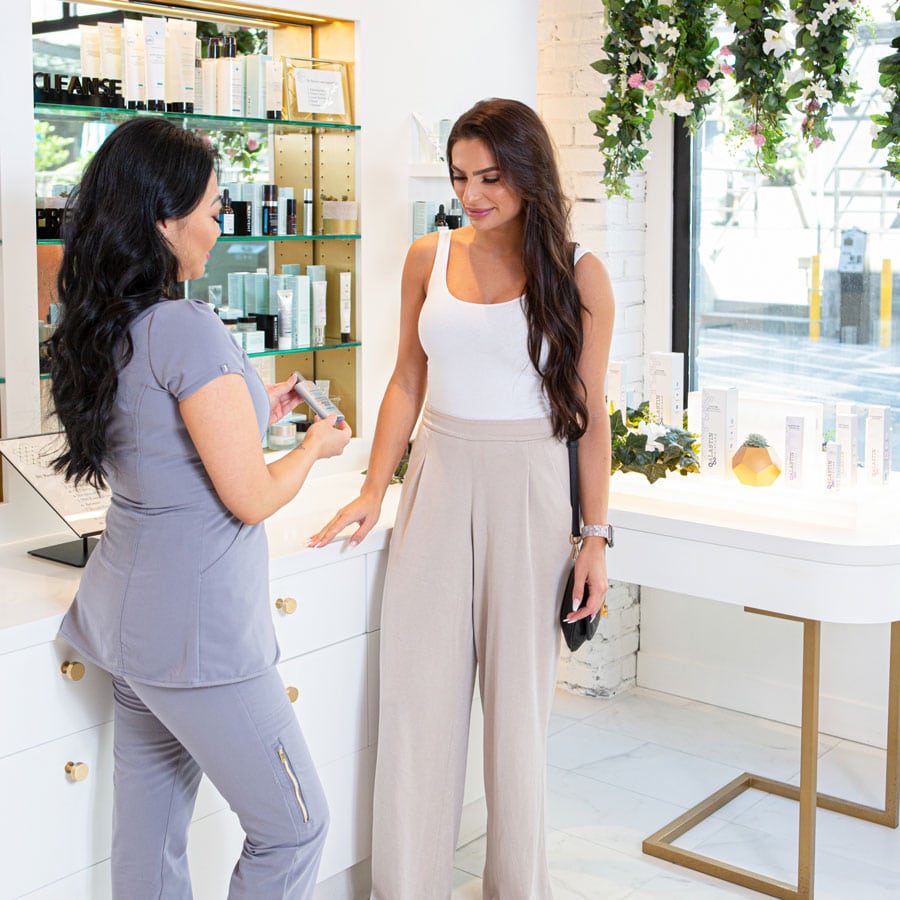 It is that time of year when we start to notice more skin pigmentation, freckles, and brown spots after spending months in the summer sun. If this is you, read below for our top 3 Hyperpigmentation solutions to restore healthy, glowing skin.
What Is
Hyperpigmentation?
Hyperpigmentation is a condition that affects many people, both young and old. This is a condition in which patches of skin appear darker than the surrounding area due to excess production of melanin. While this condition can have several causes, it is most often linked to sun exposure, hormonal changes, or skin injuries. The good news is that there are many ways to treat hyperpigmentation. Some common techniques include using topical creams or gels containing ingredients such as hydroquinone and retinoids and laser treatments, and chemical peels. With the right treatment plan and ongoing care, it is possible to completely reduce or even eliminate hyperpigmentation. 
What Causes Hyperpigmentation?
Sun exposure is one of the most common causes of hyperpigmentation. Ultraviolet rays can stimulate melanin production, the pigment that gives skin its colour. When melanin is produced in excess, it can create dark patches on the skin. 
Hormonal changes can also cause hyperpigmentation. For example, pregnancy and menopause can trigger an increase in melanin production. Injuries to the skin, such as cuts or burns, can also lead to hyperpigmentation. The body produces melanin to protect the damaged area from further harm. Finally, certain medications can cause hyperpigmentation as a side effect. For example, birth control pills and anti-inflammatory drugs have been known to cause the darkening of the skin.
Effective Treatment For Hyperpigmentation
1. Choose the Right Device
Forever Young BBL vs Halo Fractional Resurfacing OR Both
Depending on your specific concerns, we have TWO top lasers that correct pigmentation.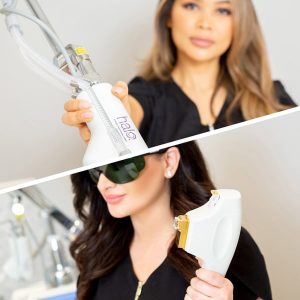 The Forever Young BBL™ laser is ideal for treating pigmentation, and freckles, but additionally treats aging skin, lines & wrinkles, redness, rosacea, spider veins, and acne. Results can be seen within one treatment, however a series of treatments over a few months is usually recommended.
The HALO™ Fractional Resurfacing laser is ideal for treating sun damaged and discoloured skin and provides complete skin resurfacing in addition to treating large pores, poor texture, uneven tone, fine lines, and aging skin. It's a bit more invasive than the Forever Young BBL as it targets several layers of the skin, and downtime is approximately 3-7 days, however, typically results are optimal after only one treatment!
Both of these treatments have advantages, and depending on your skin needs, a combination of both of these treatments can often yield the best results. Book your consultation HERE.
2. Skin Brightening at Home
With hydroquinone and non-hydroquinone medical-grade skincare
At Skin Technique, we have various products that help correct pigmentation. Depending on your specific degree of skin pigmentation, these can either be complete programs or stand-alone products. Below we have highlighted three of our patient favourites; however, if you are unsure of what's best suited for you, book a consultation with our team of skin experts for a personalized experience.
2% Hydroquinone Hyperpigmentation Program from Vivier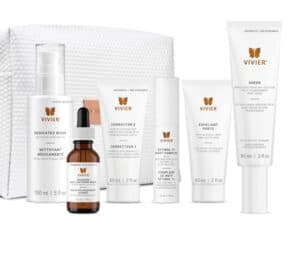 The 2% Hydroquinone Hyperpigmentation Program is a complete skin brightening and pigmentation correcting program with 2% Hydroquinone (skin-lightening agent).
The program corrects visible improvements in dark spots, aging skin, irregular skin texture and tone. Includes six full size pharmaceutical grade products in an elegant cosmetic bag:
– Medicated Wash
– Advanced Skin Lightening Serum
– Corrector 2
– Exfoliant Forte
– Retinol 1% Night Complex
– Sheer Broad-Spectrum SPF 45
Hydroquinone Kit (2%) from ZO Skin Health
Profile-Balancing-REV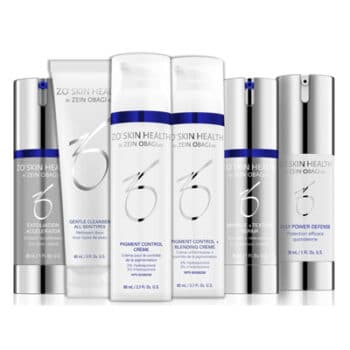 The ZO Hydroquinone Kit is an all-encompassing system with the skin lightening agent, 2% hydroquinone, and is formulated to help treat hyperpigmentation, severe texture damage, sun damage and helps restore healthy skin. The ideal system to target the appearance of aging skin (with the Daily Power Defense included), while also correcting pigmentation.
Kit includes:
– Gentle Cleanser
– Exfoliating Accelerator
– Wrinkle + Texture Repair
– Daily Power Defense
– Pigment Control Crème, 2% Hydroquinone
– Pigment Control + Blending Crème, 2% Hydroquinone
Discoloration Defense from SkinCeuticals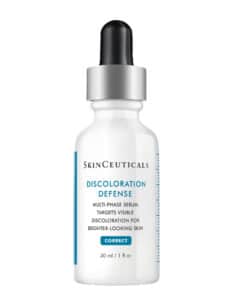 The Discoloration Defense is an ideal at home skin discolouration serum that corrects dark spots and visible skin discoloration. This product is paraben, fragrance, silicone, gluten, and hydroquinone-free. This serum works well on its own, or in combination with other pigmentation correcting products as the first layer for optimal results.
Brightalive® Skin Brightener (Remastered) from ZO Skin Health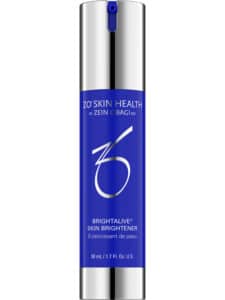 The remastered Brightalive® Skin Brightener is designed to improve dark spots, minimize skin redness and clinically proven to increase luminosity and improve skin clarity. This product contains no hydroquinone and no retinol, therefore is an ideal skin brightening solution for sensitive skin types with its mild, gentle formula.
Visit our SHOP for a complete list of our medical-grade skincare products.
Preventing Hyperpigmentation
3. Sunscreen, Sunscreen, Sunscreen
We can't say it enough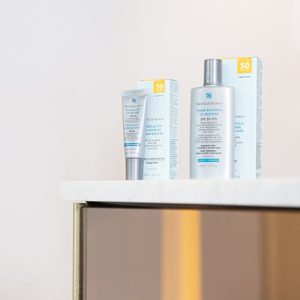 The number one thing to do to prevent pigmentation is to use sunscreen all year round. Regardless of rainy days, the sun's rays can still penetrate through the clouds and cause further pigmentation to your skin.
We always advise treating your skin with medical-grade skincare products backed by science. All our sunscreens have been vetted and approved by our team of skin experts.
You can purchase any of our products and sunscreens on our SHOP, or for a one-on-one consultation tailored to you, BOOK HERE.
Hyperpigmentation is a common skin condition that can be treated. If you are experiencing hyperpigmentation, book a consultation at Skin Technique. Our experts will work with you to develop a treatment plan specifically tailored to your needs.