Forever Clear BBL™ Forever Clear BBL™ in Vancouver, BC
What it is
Forever Clear BBL is a two-step, cutting-edge acne treatment that uses the power of light to comfortably and effectively clear acne without creams or medicine.
How it works
Step 1
Skin is first treated with BLUE BBL light to eliminate acne-causing bacteria at its source, deep down in the pores.
Step 2
Skin is then treated with YELLOW BBL light to reduce the inflammation and acne-associated redness to give you healthy, luminous skin.
Step 3
For added benefit, the skin is then treated with SkinTyte II™ using INFRA-RED light in rapid, gentle pulses to initiate the body's natural healing process
Procedure Time
Varies depending on treatment areas.
Technique
The BBL (Broad Band Light) device delivers light energy deep into your skin to stimulate and regenerate your skin cells.
Anesthesia
Topical numbing cream
Recovery Time
1-5 days depending on skin sensitivity
Lasts
Indefinitely with regular treatments
Results
Within days to one week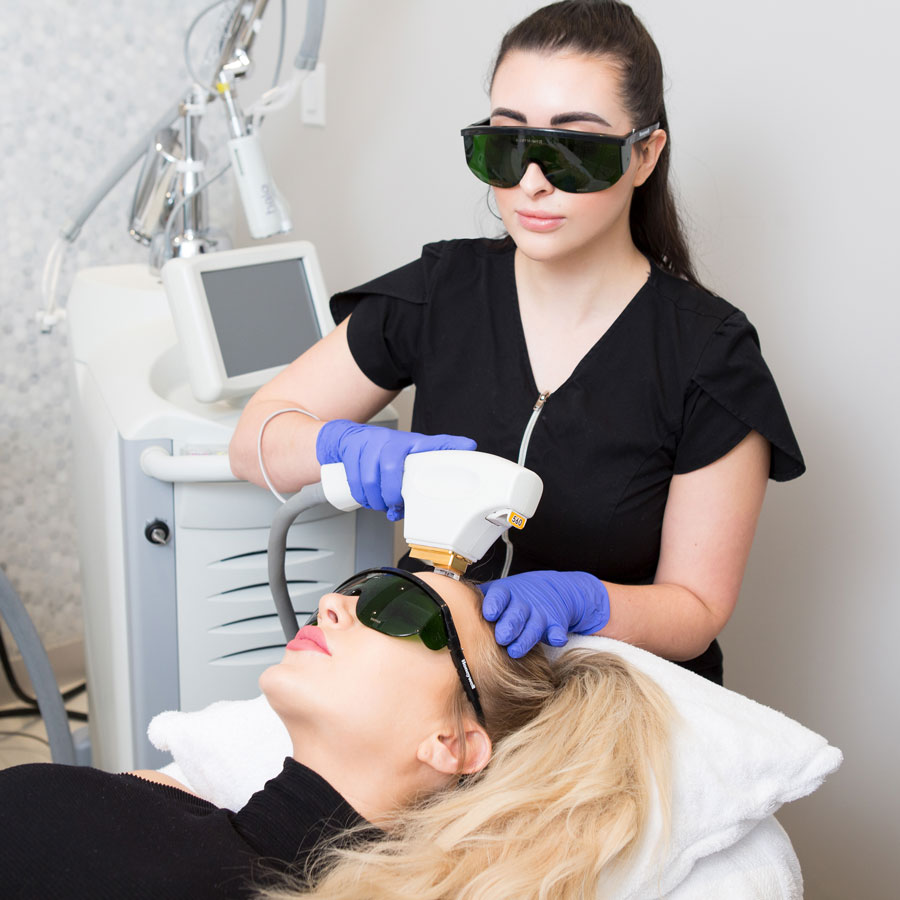 Used to Treat
Acne
Small blood vessels and rosacea
Redness