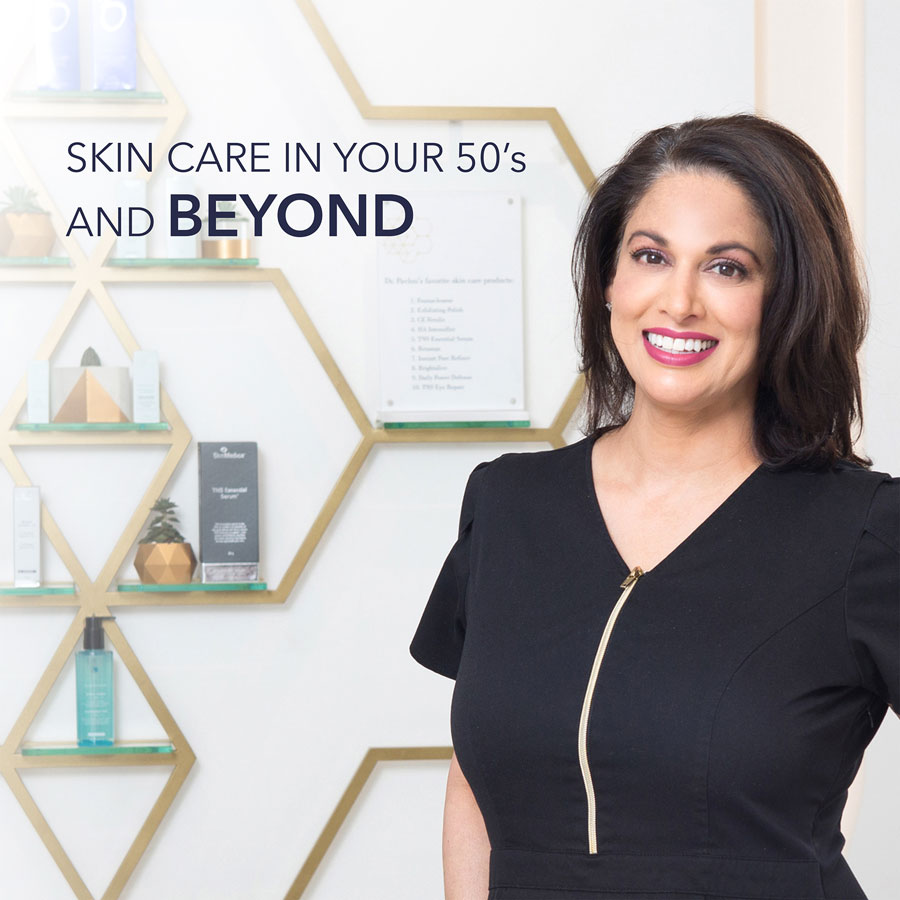 It is hard to believe that our beautiful patient co-ordinator, Mindy, is 50-something. She epitomizes the concept of aging gracefully by relying on skin care backed by science and research – not by fads and trends. So many patients will often spend some extra time at the reception desk asking for tips and recommendations after seeing how naturally beautiful and supple Mindy's skin is.
We don't like secrets. So, we asked Mindy to tell us all about her skin care routine that keeps her looking so vibrant and refreshed!
Over to you Mindy! ❤️
"Since I suffer from melasma that is quite easily triggered I tend to do the Hydroquinone Hyperpigmentation Program by Vivier once a year. I find this corrects most of my pigmentation so that i can focus on maintaining brightness and luminosity after I have completed the program.  I just recently completed 10 weeks of the Hyperpigmentation program and this has been my skin care routine for the last 3 months:
Morning routine:
Evening Routine:
I have really enjoyed my evening routine while in quarantine. The extra time has allowed me to really take my time with every step which makes me feel pampered and centred.
When my skin needs extra hydration, I apply Daily Power Defense by ZO as needed, and during the dry seasons I always incorporate a few drops of HA-intensifier by SkinCeuticals. I use the Exfoliating Polish by ZO 3 times a week which leaves my skin really smooth and glowing!
Of course, working for the fabulous Dr. Pavlou means I get to treat some stubborn lines with injectables but, as he would confirm if you asked him, I rarely do any injectable procedures because my skin care routine is so effective."