The Top 3 Mistakes You Make When Booking A Cosmetic Treatment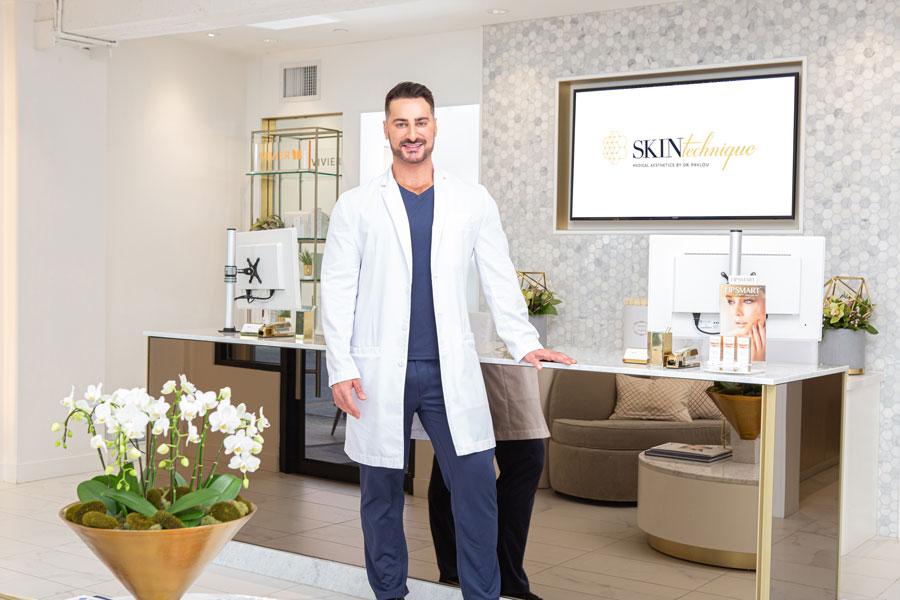 I want to be very clear. At one point I was a young, curious doctor exploring the world of Aesthetic Medicine while working full-time in Primary and Urgent Care. This meant that I would perform injectable treatments at various clinics and spas, usually over weekends or during the evenings.  Although this didn't last very long, it lasted long enough for me to realize that I could be offering patients and consumers of cosmetic treatments so much more than what they had become accustomed to. It also lasted long enough for me to realize that non-physician operated medispas were lowering the standard of care by trying to maximize the quantity of treatments rather than maximizing the quality of these treatments.
There are 3 significant mistakes being made when potentially unaware patients are making their appointments. I saw it happen firsthand at the start of my career and continue to hear about it from patients after they have had an unfortunate experience. I hope that by bringing awareness to these 3 pitfalls we can start improving the quality of care, restore ethics to an industry that is becoming too cut-throat for my liking and ultimately honour the beauty of our patients by restoring confidence in a safe, respectful environment.
FIRST MISTAKE: CHEAP TREATMENTS
Who doesn't love a bargain? This is universal – none of us want to pay full retail price for something we really desire. But when it comes to your face you might want to apply a little more caution than you would when buying a pair of shoes on sale. There are "spas" out there that are going to offer treatments at a significantly lower price than industry standard. This gives you, the consumer, the false impression that everyone else is overpriced. Start questioning WHY these treatments are so cheap.
From an injector perspective you need to ask yourself what makes more sense? Getting your injectable treatment by a physician who practices Aesthetic Medicine 5-6 days per week, full time, attends regular conferences, workshops and seminars, or an injector who dabbles in injectables every now and then? The value of having an experienced, dedicated injector is so much higher than the few dollars per unit of botox you are going to save. It's simply not worth the risk.
I hear on daily basis from patients that they took advantage of laser specials and weren't happy with the results of the treatments. Unfortunately, all treatments/lasers are not created equally. One Forever Young BBL  at our practice, for example, may be triple the price of a cheaper IPL special elsewhere, but you should be seeing results within a week of a BBL. Similarly, if a Fractional treatment is advertised at a 5th of the price of ours, you should know why the pricing is different. You simply cannot compare the results of a hybrid Fractional Resurfacing treatment like Halo, needed only once to twice a year, to the non-ablative versions that require multiple sessions and downtime.
SECOND MISTAKE: DOCTOR ROULETTE
Your face is like a map. It needs to be studied, respected, understood and navigated with familiarity. This kind of continuity of care can never be accomplished when you keep seeing a different doctor. A lot of spas have visiting doctors that inject a few times per month, stop injecting without much notice to the patients and are not around to perform crucial follow up appointments. Every time you see a different doctor, they are going to tell you how the last doctor you saw didn't have a clue what he/she was doing and give you many reasons why their methods are the best methods. If you are one of the few lucky ones, this may actually be the case. But for the majority of patients it isn't. Not only will this doctor not get the opportunity to learn how the anatomy of your face is affected by different injectables, he/she will most likely not see you for a follow-up appointment to see the effect of their treatments on your face. If you are unhappy with any part of your treatment you won't be able to express this as you're unlikely to see the same doctor again, and with the new visiting doctor treating your face you will have to hope for the best once again. Find a doctor that works full-time in one location. See him/her for your consultation, your treatment and your follow-up. This way you start a journey together and come to an understanding of what works best for your face and how to accomplish the mutual goals you have established at the start of this doctor-patient relationship. Aesthetic Medicine is an art in many ways. No two treatments are ever going to be 100% replicated. This is something we cannot control. But what you CAN control is WHO you choose to perform your treatments.
THIRD MISTAKE: GETTING LOST TO FOLLOW-UP
When you combine mistake one and mistake two you almost always end up with mistake 3. Going for the cheapest deal with a floating doctor/injector often means no adequate follow-up and/or aftercare instructions to the patient. The follow-up appointment is almost more important to me than the actual treatment appointment. This is where I, the physician, get to see the results of my work and measure the satisfaction level of my patient. More importantly this is an opportunity to make corrections and improvements that may otherwise have bothered the patient. Touch-ups may seem minor, but they complete the procedure and leave patients feeling satisfied and well taken care of. Ask yourself, when was the last time you were provided with a follow-up appointment and adequate aftercare instructions? Have you been informed about exercise, diet and supplements before and after a procedure? Are you on any medication that needs to be discontinued for your procedure? Are you clear on what precautions to take before and after your treatment to maximize your results and protect your investment? If you're unsure of any of these questions and/or have not gone back to the same injector for a scheduled follow-up you are not being responsible and well taken care of by those who you entrust with your face.
These are the Top 3 mistakes I see being made around me. Clever Instagram ads and social media "influencers" directing unsuspecting consumers to the medispa with the most giveaways are slowly degrading the aesthetic medical industry. These are still medical procedures that can not only affect your appearance but your overall health as well. Take pride in the treatments you choose to receive, ask the necessary questions, be informed of what exactly is being used on your face and body. Understand that cheaper is not always better and most certainly not safer. Nurture an ongoing relationship with your physician. Be clear about your goals and set realistic expectations. When your desire to Honour Your Beauty matches the desire of the physician to do the same you will never make any of these mistakes ever again.